If you want to challenge yourself to see if you can prove yourself to be one of the best boxers in the country for your weight and age, then England Boxing runs competitions throughout the year.
Once you have been training at your club for a while you may decide you want to compete. Your coach will help you decide when you are ready for this. You can train up to this point from a young age, but you must be aged 10 or over to spar or compete.
Getting 'carded'
All competing boxers need to get 'carded', which involves a doctor filling in a medical form to say that you are fit to box. Your coach may be able to arrange for a doctor to visit the club, or you can ask your family doctor. Your club will provide you with this form.
Once you have your medical card (BCR1) you can train towards your first competition. Training to compete includes sparring with other members of your club to develop your skills. When you are ready to compete, your club coach will 'match' you (based on your age, weight and experience) for a club show or a skills bout.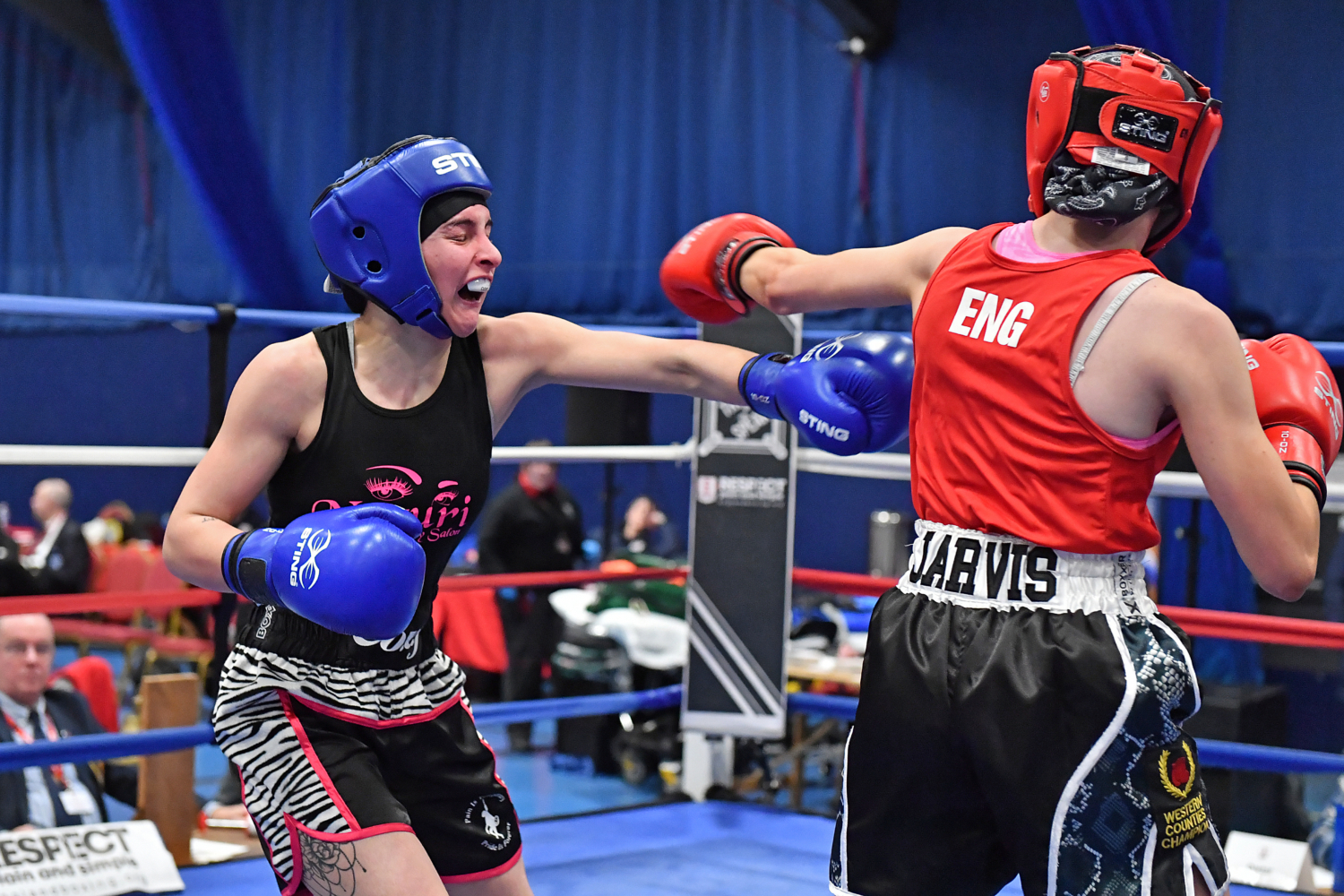 Weigh-ins and ages
On the day of your bout you will need to attend a weigh-in with the tournament supervisor, before going to see the doctor for a medical to ensure that you are fit and well enough to compete. Both of these processes are in place to ensure the safety of the boxer and that the bout is fair.
You can compete in boxing until the age of 40. The maximum age has been put in place by the International Boxing Association (AIBA) to protect boxers.
Please view the England Boxing Championship Matrix or the England Boxing Club Matrix to help you see what category you fall under as a boxer and take a look through the competition pages to see which would be most suitable for you – or a boxer you coach.
How do the competitions page work
At the end of each year, each competition will be stored in an archive at the bottom of its respective page (for example Women's Winter Box Cup 2018), meaning you can go back to access details, results, reports, images and videos (where available) from a specific year.
England Boxing competitions
You can access each of the competitions via the sub-menus on the website's home page, or via these links.
National Amateurs (formerly Elites and ABAs)
Entering an England Boxing Competition
To enter a competition, you must be aged between 12 and 40 and affiliated with an England Boxing club. Application forms will be posted on the relevant competition page when available.
Applications should be sent to your regional association, not directly to England Boxing.
Other National Competitions
England Boxing supports National Association of Boys and Girls Clubs (NABGC) Championships and the British Universities and Colleges Sports (BUCS) Championships. When entries for these are open, go to the sub-heading Competition Forms (for boxers) on the Forms and Resources page to enter.
If you are looking for a future England Boxing competition not in the current year
A list of projected England Boxing National Championships dates has been put together for the next three years in order to help clubs with their planning.
Please note that while it is fully intended these dates will used, England Boxing reserves the right to change dates if required (as, for instance, was the case around the Covid-19 lockdowns).
Championship Event
Projected dates for Finals
National Youth Championships 2024

National Youth Championships 2025

Quarters / Semis / Finals – 9th, 10th and 11th February

Quarters / Semis / Finals – 7th, 8th and 9th February

National Junior Championships 2024

National Junior Championships 2025

Semis / Finals – 23rd and 24th March

Semis / Finals – 22nd and 23rd March

National Amateur Championships 2024

National Amateur Championships 2025

Finals – 20th April

Finals – 12th April

National Schools Championships 2024

National Schools Championships 2025

Semis / Finals – 11th and 12th May

Semis / Finals – 10th and 11th May

National Development Championships 2024

National Development Championships 2025

Semis / Finals – 19th and 20th Oct

Semis / Finals – 18th and 19th Oct
If you're looking for a local or regional competition or event
Please try the England Boxing events calendar. You can send events to put on the calendar by emailing enquiries@.englandboxing.org  and titling your email 'website event listing'.
Roll of Honour
Find out who has won what in years gone by in the Roll of Honour. The list features some of the great names of English and British boxing dating back to the first England Boxing competition in 1881.